In recent years, it has become popular in many countries to use crisp waffle baskets to pack ice cream, and this new type of ice cream product is also very popular with consumers and has a large sales volume. Recently, an Iraq customer was very interested in this waffle baskets making machine and ordered an ice cream waffle basket machine with an output of 800pcs/h from us.
How to make the crisp waffle basket (waffle bowls)?
The equipment for making waffle bowls provided by our factory is mainly a semi-automatic crisp ice cream cone machine with a waffle basket forming machine. The semi-automatic crisp ice cream cone machine can mainly make egg rolls, waffle crisps, etc.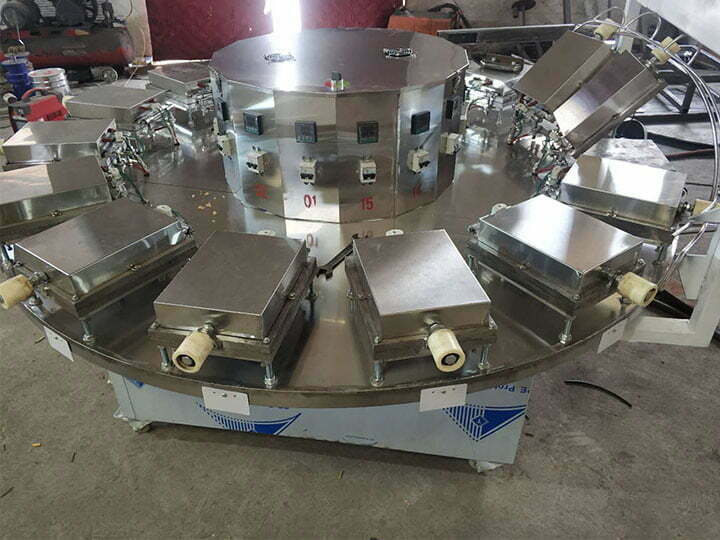 The heating method can be electric There are two ways of heating and gas heating. The pancakes baked by the waffle cone machine must be pressed into a bowl shape with a waffle basket forming machine.
Among them, the waffle basket forming machine has different models, so crisp waffle bowls of different sizes and specifications can be made.
Why should the Iraqi customer buy our ice cream waffle basket machine?
The Iraqi customer has his own dessert shop in the local area, which mainly sells various pastries and ice cream. The customer has been thinking about how to increase sales in his dessert shop and develop new ice cream products.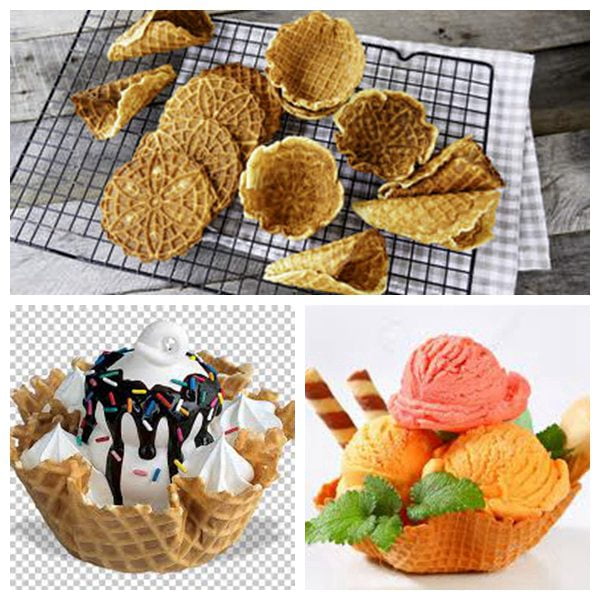 When he saw the waffle basket ice cream, he was very interested, and soon decided to buy equipment to produce this peculiar ice cream waffle bowls. But there are not many manufacturers that produce this waffle basket machine, so he entrusted himself Chinese friends in China are looking for reliable suppliers for him.
After comparing several domestic manufacturers, his Chinese friend recommended our factory to him. We quickly got in touch with the Iraqi customer. After understanding his needs in detail, we worked out the most suitable waffle baskets production plan for him. The customer was very satisfied with the plan we provided, so he ordered the 800pcs/h ice cream waffle basket machine from us soon.